In these dystopian times, I often lie awake at night pondering how we will adapt our everyday lives in order to cope with a menacing virus. I, as a mother, wonder if poverty will make some women abandon, or neglect their babies. It shames me to admit that this has come to my mind. However, looking at history, the reflection is not outlandish.
Indeed, this is why my chance visit to The Foundling Museum just before lockdown is such a potent memory. For the establishment explores the history of the first children's charity in the United Kingdom, which was founded in 1739 and still provides a wealth of highly acclaimed children's services under the name of Coram.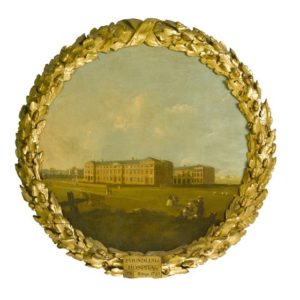 The charity, originally known as The Foundling Hospital, was built on the site of Lamb's Conduit Fields, at the time considered countryside. Its purpose was "the care and maintenance of exposed and deserted children". In the case of the Hospital, the word 'foundling' is a misnomer. For while the historic term 'foundling' means children, usually babies, who have been literally abandoned by their mothers, discovered and looked after by others, the Hospital, after several admissions policy trials, only accepted illegitimate foundlings who had been personally handed over by their mothers. Mothers had to make, in writing, a sufficiently strong case to the Governors proving their ability to develop a blemish-free, virtuous life for themselves. Could they substantiate reasons for their unwanted pregnancy, such as rape or having been tricked into a false marriage? The guidelines remained in place until the Hospital closed in 1954.
An executive committee of Governors and about 300 'well placed' non-executive Governors used their influence to help promote its cause. The funding came from donations from the 'great and the good'. Indeed, leading artists of the day were also supporters, notably Thomas Gainsborough, William Hogarth and Frederic Handel. Hogarth donated the first artwork to the Hospital, a portrait of Thomas Coram, the founder, and encouraged other prominent artists of the day to follow suit, such that the Hospital became the first public art gallery in the UK. It was quite a fashionable venue for the distinguished. Handel gave concerts at the Hospital in order to raise funds. Collectively his concerts raised the equivalent of a million pounds today. Charles Dickens was also a supporter.
In the eighteenth century, when the charity was established, there was no dedicated care in our land for foundlings and orphans as there was in mainland Europe, so the Hospital was quite ground-breaking. Its establishment reflected a great 'enlightened' emerging movement of philanthropy. Undertaking benevolent, virtuous deeds began to be viewed as a moral or spiritual duty, a point of one's conscience.
One such exemplar was Thomas Coram (1668 –1751), who had emigrated to America from Britain in 1693 to establish a ship building business. When he returned to London in 1704, industry and trade were thriving in the midst of poverty, disease and pollution which blighted, in particular, the lives of rural migrants who fueled the city's expansion. The wretchedness of the city was exacerbated by a craze for gin mania. Gin was inexpensive, and an appetite suppressant. A nip or two kept children, screaming with hunger for food, quiet. Many babies and children, legitimate or illegitimate, were abandoned by their impoverished mothers in the streets and on rubbish heaps. In the vermin ridden workhouses the infant mortality rate, for the illegitimate and legitimate, was over 90%.
As Coram walked through London he was so horrified by the sight of so many abandoned infants that he determined to establish an institution which would save unwanted babies and children. For this he needed a Charter of Incorporation from the King, George II. For years he lobbied noblemen,  gentlemen and 'Ladies of Quality and Distinction'. His wish was granted in 1739. In 1745 the first children moved into the completed residential West Wing. Soon thereafter there would be an East Wing and a centralized chapel with a colonnaded courtyard. In the 1750s the endeavour expanded to include six residential units in other parts of the country.
Once admitted the children's names were changed and they were also identified by a number. Shortly thereafter they were baptised. In the Museum we can see identifying tokens left by the mothers; maybe their child could be reclaimed one day or use the token as a means of finding out who was his or her mother? These could be scraps of cloth, hand stitched hearts, engraved silver badges, charms, buttons and coins snapped in half.
Social history researchers will appreciate the detailed information in the archives – which according to one researcher, Helen Berry,  are the "shelf length equivalent of 17 double decker buses"– such as minutes of the governors' meetings, employment applications, orders of service for the chapel, records of provisions ordered, lesson reports, admissions' records, receipts for wages, infirmary records and burial certificates.
Once through the threshold, babies were fostered by wet nurses in the country for their first five years, while they lived with foster families. When the children were returned to the Hospital, they lived according to a spartan regime, educated and then sent to serve apprenticeships.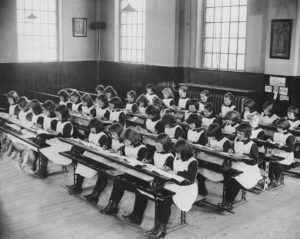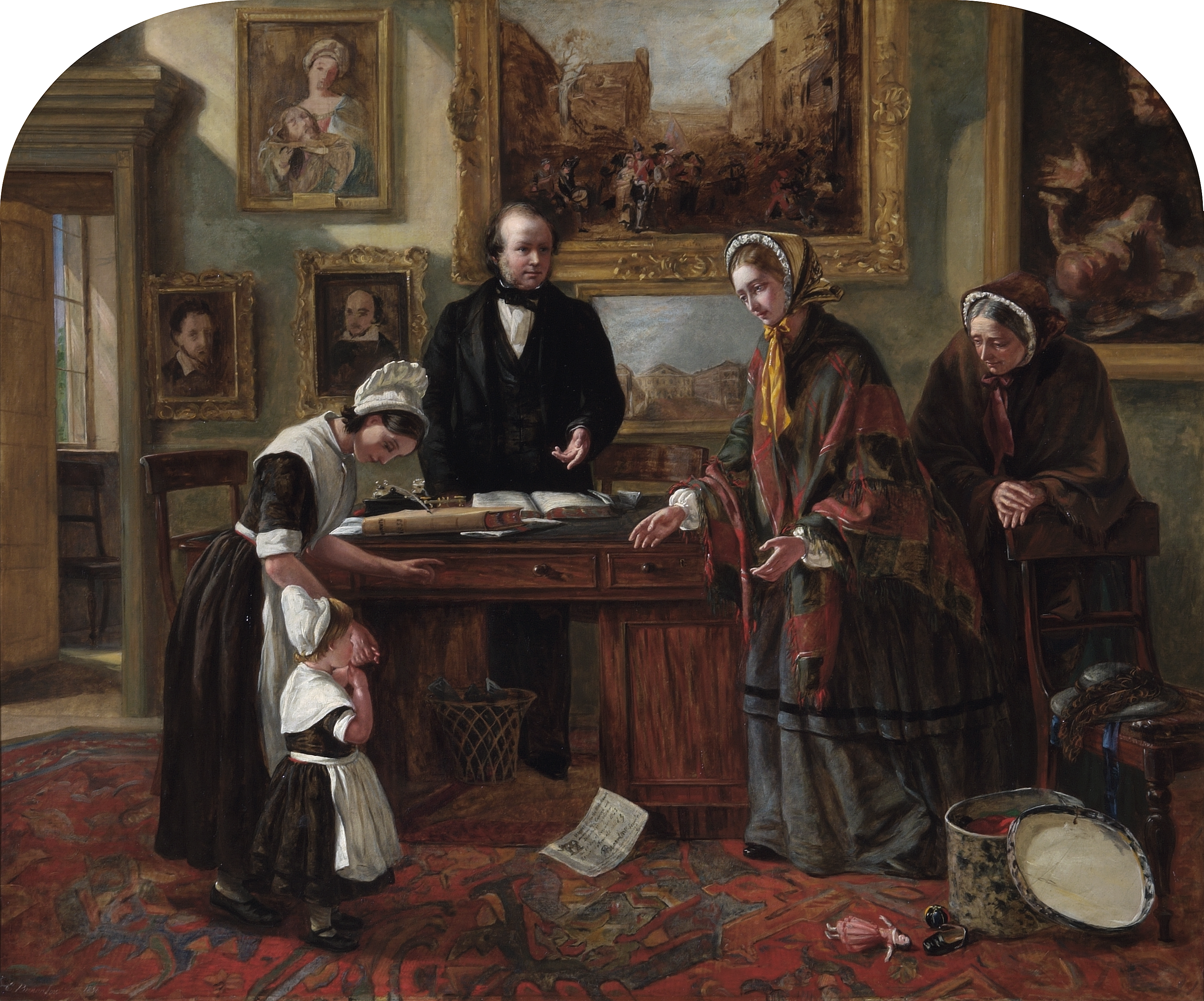 The children wore simple, sturdy uniforms of brown serge which were communal and still worn until the 1950s. Meals included lumpy gruel, meat (boiled beef or mutton, for example), vegetables, dairy produce and bread. There was an apothecary, infirmary, kitchen garden and bakery on site. The curriculum included reading, writing, grammar, mathematics, geography, needlework, weaving, musical instruments and singing. There was a gymnasium; and daily exercise included games, such as cricket, netball and swimming. In 1847, a boy's band was initiated. From 1806, apprenticeships were organised when the children were 14 (before this date they were apprenticed at ten) and lasted until the young people were in their early twenties. Most girls entered domestic service or low paid office jobs; boys might learn the trades of the cheesemonger, wig maker and butcher. The Hospital was also a source of labour for Britain's naval and colonial endeavours.
Alas, affection was but a dream only to be found in storybooks. In one gallery, we can listen to heart rendering recordings of foundlings' memories. The children lived with the gnawing sense of the shame of being illegitimate; they bore the sins of their mothers. There was no one to write to for solace, no means of escape; one was captive. "We were all cloned. We were all the same," remembers one former pupil. As Helen, who was born in 1912  recalled:
You missed out cuddles and kisses, you had no love at all. You were just brought up nicely, and that was that, but I suppose that that does affect you, you get a cold feeling in there, and you think to yourself, well, you have got nothing to give, because nobody has given to you, what you would like, you know, cuddles, naturally, when you were young.
Many pupils memories appreciate the education and extra-curricular activities they were granted. In spite of this,  the soullessness of the life and the sense of being anonymous was a crushing cross to bear.
By 1926 the Hospital was demolished and eventually relocated to a purpose-built  school in Berkhamsted, Hertfordshire. The last boarders left the school in 1954. The school is now a day school. During its existence, The Foundling Hospital cared for 25,000 children.
Meanwhile, the Governors had bought back some land from the original site, and a new building, constructed on the site, opened in 1938. This became the headquarters of the charity and later the Museum. It features the reconstructed Committee Room, Court Room, Picture Gallery and Staircase, with the furnishings of the day. As one listens to concerts in these beautiful rooms and looks at the collections in the intervals, the children's regimented lives seem so remote.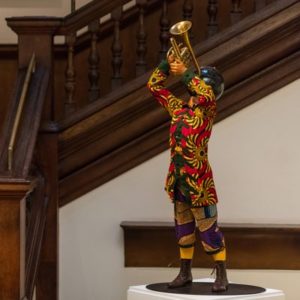 In 2004 the Foundling Museum (the charity 'business' is now elsewhere) opened to share archival material and former pupils' recordings about Hospital life and how they discovered their foster or biological parents. The substantial art collection is displayed, such as Hogarth's portrait of Coram. A music collection includes Handel's copy of the Messiah and Handel's will. There is a continuing programme of concerts, workshops, talks and exhibitions. Contemporary artists, such as Yinka Shonibare, Tracy Emin and Grayson Perry have created works, inspired by the children and the tokens, which are displayed.
Helen's words about  missing cuddles are particularly meaningful now as we all yearn for more physical and emotional contact. Hopefully this longing will make any desperate mother think twice about 'leaving' her new born baby regardless of her circumstances. When lockdown allows, please visit the museum with your children, hold their hands and every now and then give them a hug.
Notes:
Please visit https://foundlingmuseum.org.uk/ for further information.
Images: The Christening, by Emma Brownlow, 1863, (C) Coram in the care of The Foundling Museum. The Foundling Hospital, Richard Wilson, 1746, (C) Coram in the care of The Foundling Museum. Girls in the schoolroom, 20th century, (C) Coram in the care of The Foundling Museum. Installation view Trumpet Boy by Yinka Shonibare CBE, 2010 (C) Yinka Shonibare, Phot0graph by Dan Weill Photography.