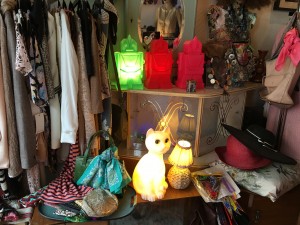 One is not likely to find an enterprise that is quite like Pop Up 38. Its history, raison d'etre and colourful tapestry of stock in trade are a tribute to female entrepreneurship, artistic talent and faith in humanity. In every square foot of merchandise there is a strong sense of compassion.
The story of the venture begins with Dr Howard Fyfe Harper who was born in New Zealand in 1930. After attending Auckland Grammar School, Harper tried his hand in the building and menswear trades before becoming a bible study student. At the age of 23 he sailed to Pakistan as a missionary. There he determined to train as a doctor when he realised that there was a desperate need for professional medical care in Central Asia. Harper was particularly appalled by the severe shortage of treatment for the leprosy patients in light of the horrific deformities they endured. In England, he prepared for his exams and gained relevant experience while also studying Islamic law and Urdu.
In 1960, Harper married Monika, a German nurse and Second World War refugee. Monika had worked at London' renowned Moorfields Eye Hospital. She inspired her husband to specialise in eye surgery. The couple had three daughters, Naomi, Faith and Joy. The Harpers mainly lived in Central Asia, Iran and Afghanistan where Harper worked as a hospital eye surgeon and ophthalmologist, established eye camps, wrote textbooks and trained local doctors. In Afghanistan he established the Noor Eye Hospital. For about fifteen years the family was based in Kent so their daughters could attend secondary school and experience western culture.
The Harpers firmly believed in the life enhancing value of education and wished especially to leave an educational legacy to the people of Afghanistan, notably the displaced Hazara peoples for whom they nurtured a special affection. When a Hazara elder offered Harper a piece of land in 2008 upon which to build a school, Harper began raising funds for its construction and development; in the meanwhile the school prospered in rented accommodation. Alas, Harper did not live long enough to see his dream fully realised. After battling with liver cancer, Harper died in 2011, aged 80. He is honoured by both New Zealand and Afghanistan with awards for exemplary humanitarian service; and he was one of the first foreigners to hold an Afghani passport. In 2010, Faith Goldberg, his second daughter, who is also a doctor, published From Kabul with Love, an account of Harper's extraordinary life, based on correspondence between him and Monika with his father.
After her father's death, Naomi Brons-Harper, his first-born, determined to fulfill her father's dream. With two good friends, Natalie Tubeilah-Hall and Leigh Sullivan, Naomi established Pop Up 38 in the vibrant King's Cross area of London as a means of raising funds for the school. All three women have an extensive background in fashion and design; Leigh is also an artist and Natalie has worked as an investment banker for a leading merchant bank, so the partners certainly have the expertise to succeed. The shop sells a mixture of designer samples and vintage clothing; the traditional Afghan dresses and jewellery are especially intriguing.
The nature of the stock changes frequently. In the next several months, when you visit you could find clothes designed and donated by Ella Moss, Free People and Splendid, all unquestionably trendy labels.
You will also discover colourful and dazzling jewellery designed by Philippa Kunisch; some pieces are very delicate while others are more forceful and bold, using larger stones grouped together in concentrated patterns. One of her commissions was a collection for the William Blake exhibition at Tate Britain in 2000 and 2001. Her jewellery has also appeared in British films, where it is worn by actresses such as Emma Watson, Joanna Lumley, Isabella Rossellini and Charlotte Rampling. Philippa graduated in Theatre Design from Central Saint Martin's, after which she then designed sets and costumes for theatre, and later formed her own theatre company. When, over twenty years ago, Kunisch designed a few pieces of jewellery for herself, she felt inspired to design for the public.
Pop Up 38 also has its own fashion label featuring clothes and clutch bags created by a graduate of the London College of Fashion. Brightly coloured bunting is also on sale, as well as quirky lighting designs bySKK Lighting. You might discover a desk lamp in the shape of a cat, elephant, Buddha or apple.
Word about the opening of POP UP 38 in 2012 spread quickly and profits from the sales, together with the prize money Harper received from his New Zealand award enabled the school to open its own premises on the outskirts of Kabul in 2012. The school is registered as a non-profit charity known as Lapis Lazuli Schools; the name of the school is Shokoh School. Floors have gradually been added, more equipment has been obtained, and the number of staff and pupils has increased since then.
Now in 2016, there are 620 pupils, aged from 5 – 18 years old; girls over the age of fourteen are taught on one floor, without boys. There are male and female teachers. The school hours are from 8.30 am until 3 pm; this is a note worthy factor as many schools in Afghanistan are only open for half a day or one sex is taught in the morning while the other is taught in the afternoon.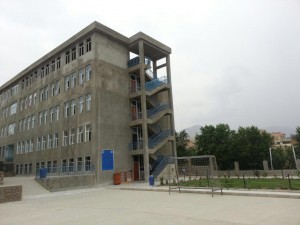 Shokoh School provides a hot lunch and mini buses for transport to and from home, which is especially important for the girls as many of them would be too intimidated to make their own way to and from school. An increasing number of pupils progress to university and winning scholarships. The school teaches the Afghan syllabus to pupils aged 5 to 16. Pupils also learn English; Farsi is their native language. The curriculum also features IGCSE courses in English, mathematics and science in conjunction with Cambridge University's International Examinations programme, which includes A Levels.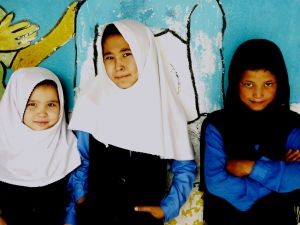 Naomi Brons-Harper says that the children do not fully appreciate the value of play and the visual and performing arts. How can these subjects be fertile paths towards positions in academia, the civil service, business and finance, or qualifying subjects for studying to be a doctor or lawyer? Painting like an Impressionist will not lead to the presidency. It is hard to find art, music and drama teachers. However, the students do receive art and recorder lessons once a week, and they participate in weekly assemblies where they perform plays they have written in front of an audience of parents. And they do love acting, Naomi comments. Ironically applied art – the realm of fashion design – is the prime means of raising funds for the school.
The school is widely admired throughout the country for its high level of academic achievement and standards. The fee for each pupil is £450 British pounds sterling per annum; it covers tuition, books, uniform, lunch and transport. About 160 pupils are fully supported.
Lapis lazuli is one of the most coveted stones in use since ancient times. Its deep shimmering blue is believed to symbolise honour, wisdom, friendship and truth. It is thought to have a healing effect. The best raw stones are said to come from northeast Afghanistan. Lapis lazuli is a national treasure as undoubtedly is the school.
Notes:
For further information about Pop Up 38 concerning location and opening hours, please visit popupshop38@gmail.com or call 07967 805097.
The photographs of  Pop Up 38, Shokoh School and a few of the pupils are courtesy of Lapis Lazuli Schools.